Creek Palace
Find yourself in a branded waterfront home, located next to the Palace hotel and infuse your lifestyle with an array of world-class amenities and 5-star services. Select between luxurious 1-, 2- and 3-bedroom apartments and 3-bedroom villas with mesmerizing views of the Dubai skyline and Creek Beach.
Embrace a lifestyle where vibrant living and lavish relaxation converge. Unwind and recharge with a fully-equipped recreational area - roll out your yoga mat as the sun rises over the Burj Khalifa.
Taking cues from natural elements and combining them with modern design, the luxurious interiors of your Creek Palace home exude an aura of sophistication.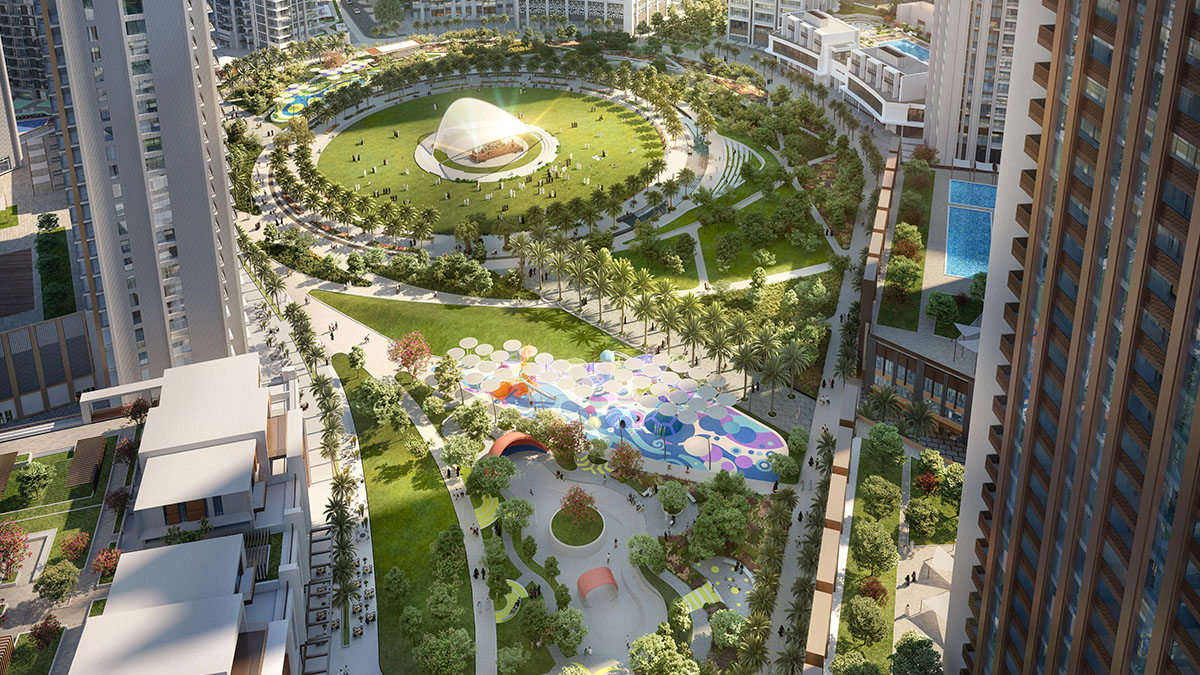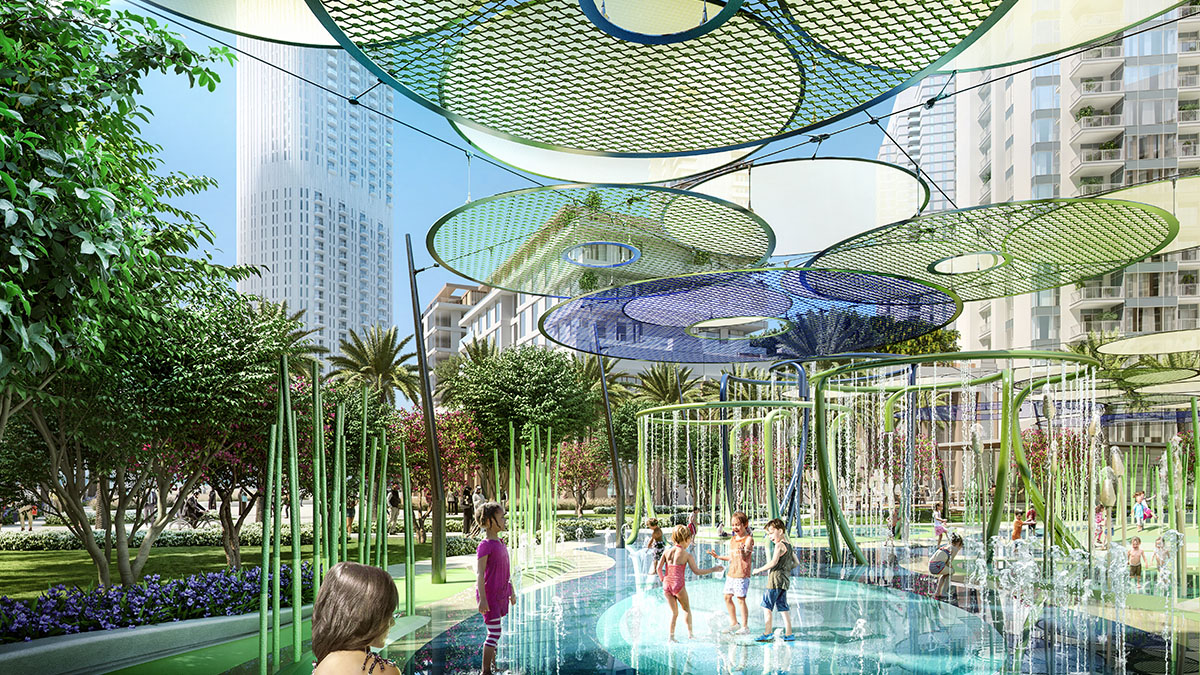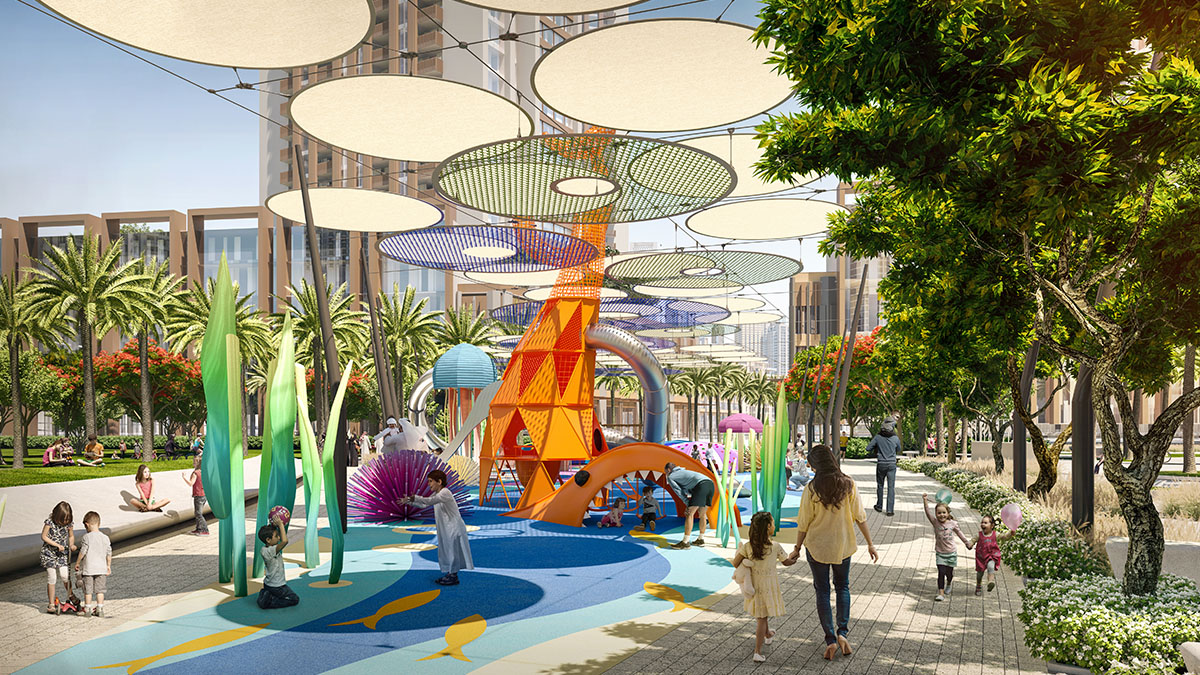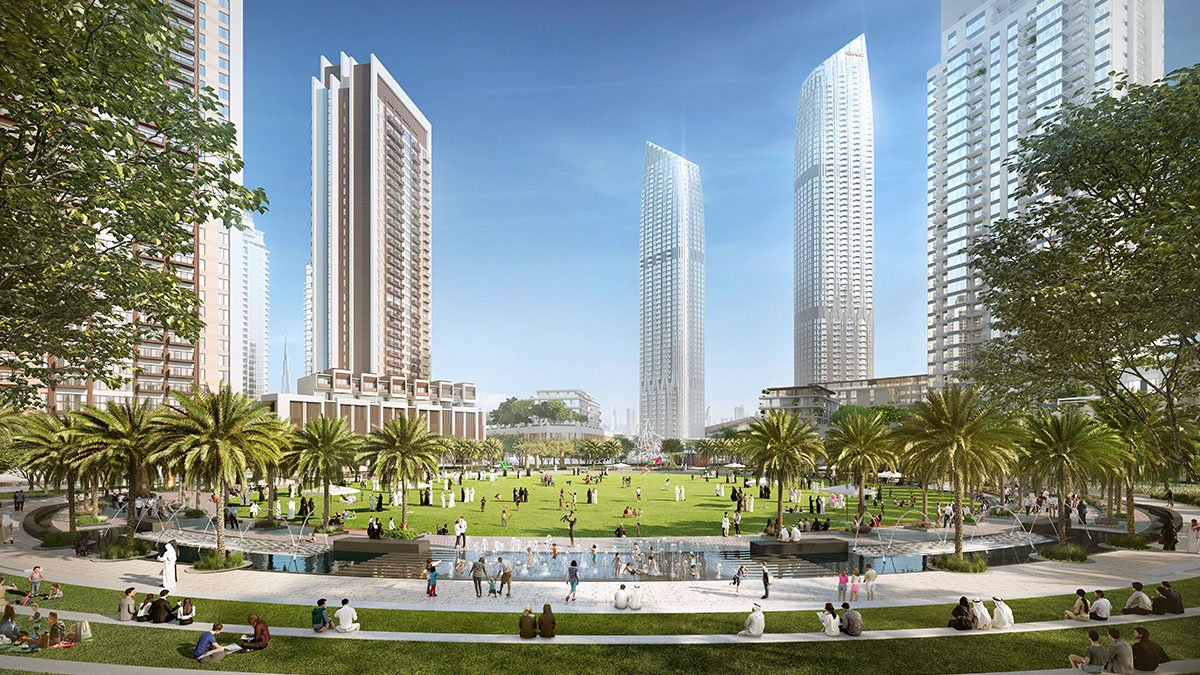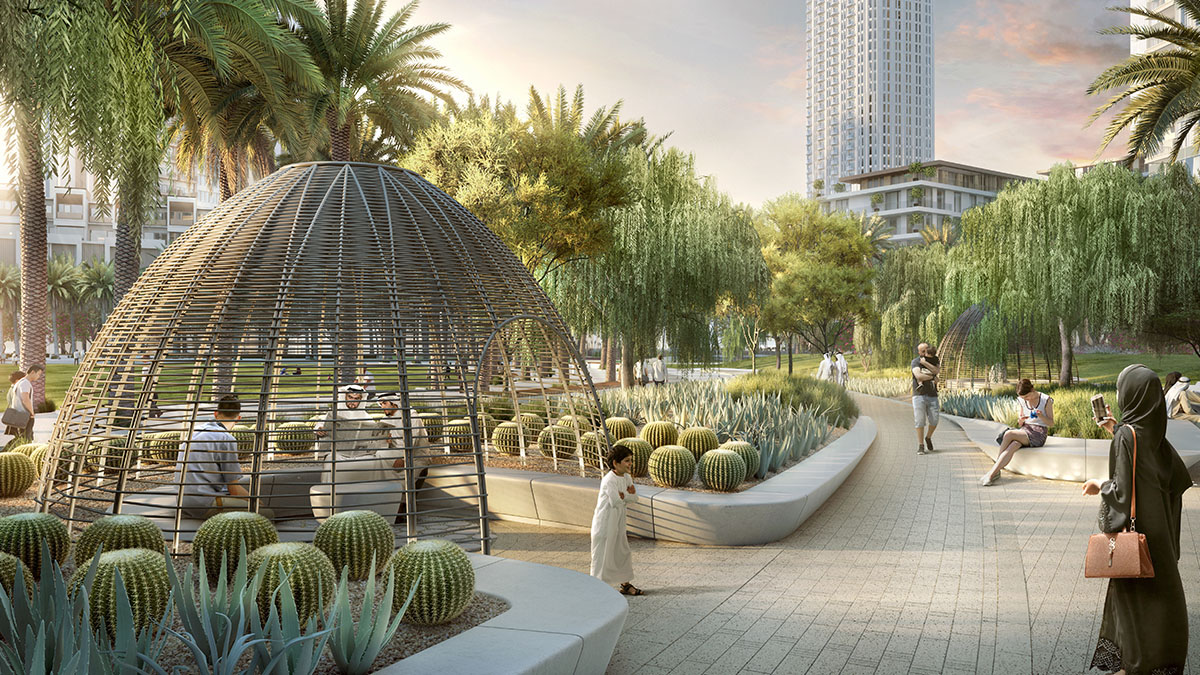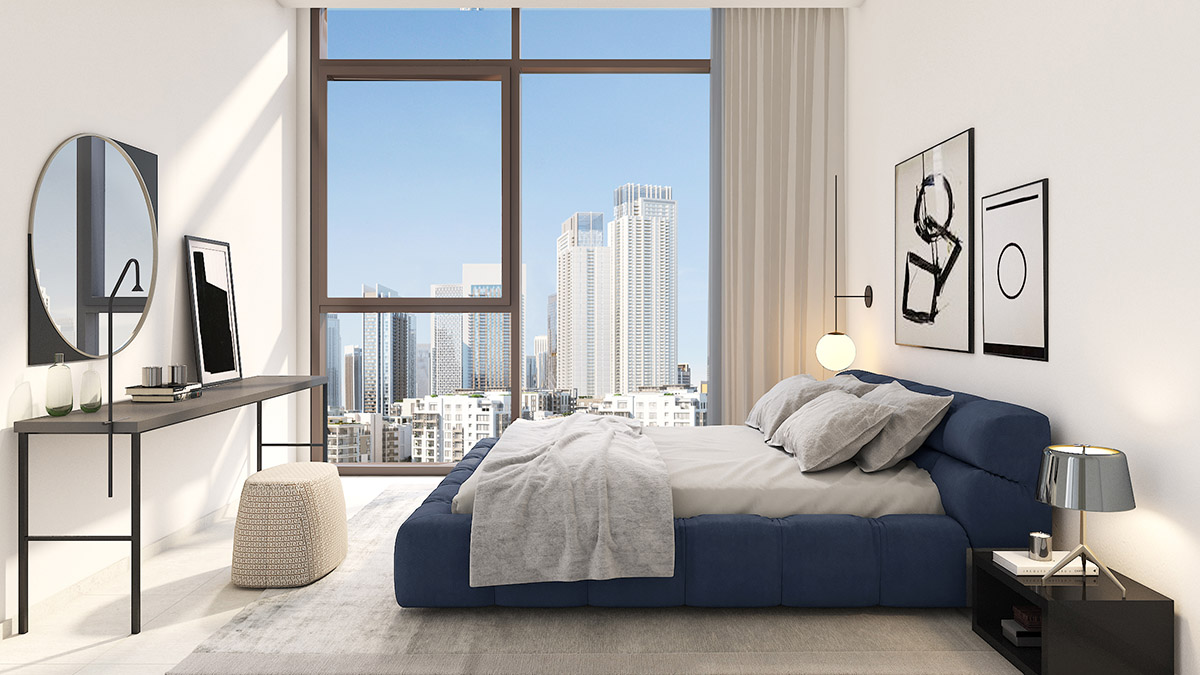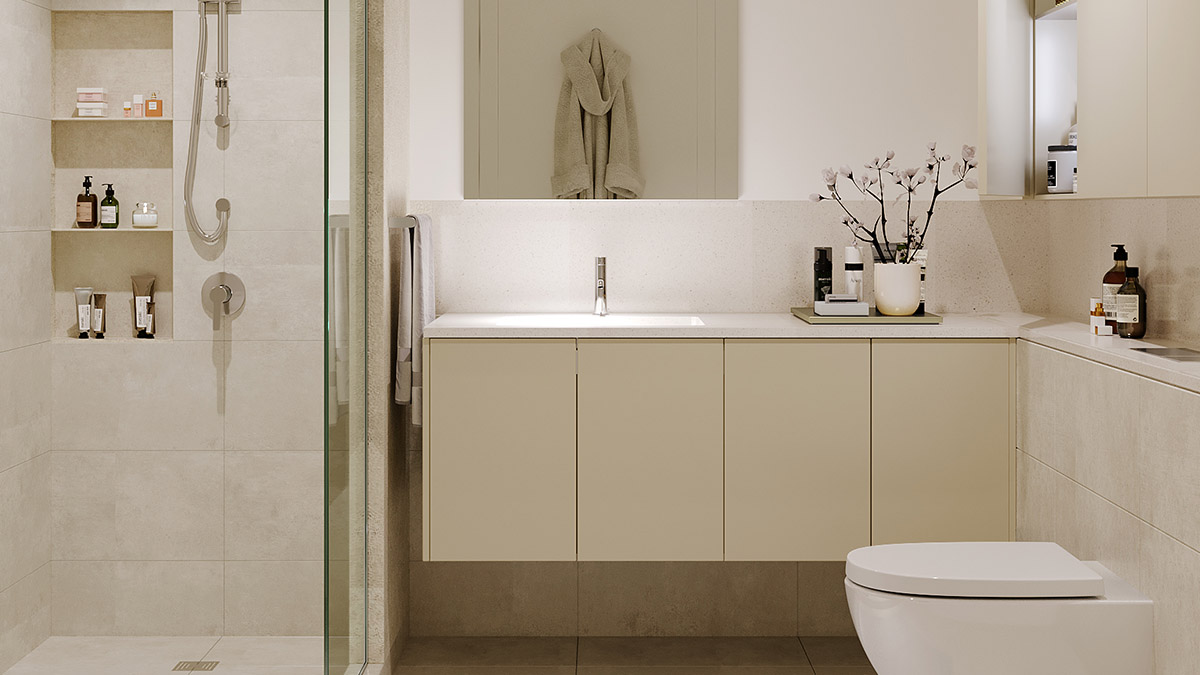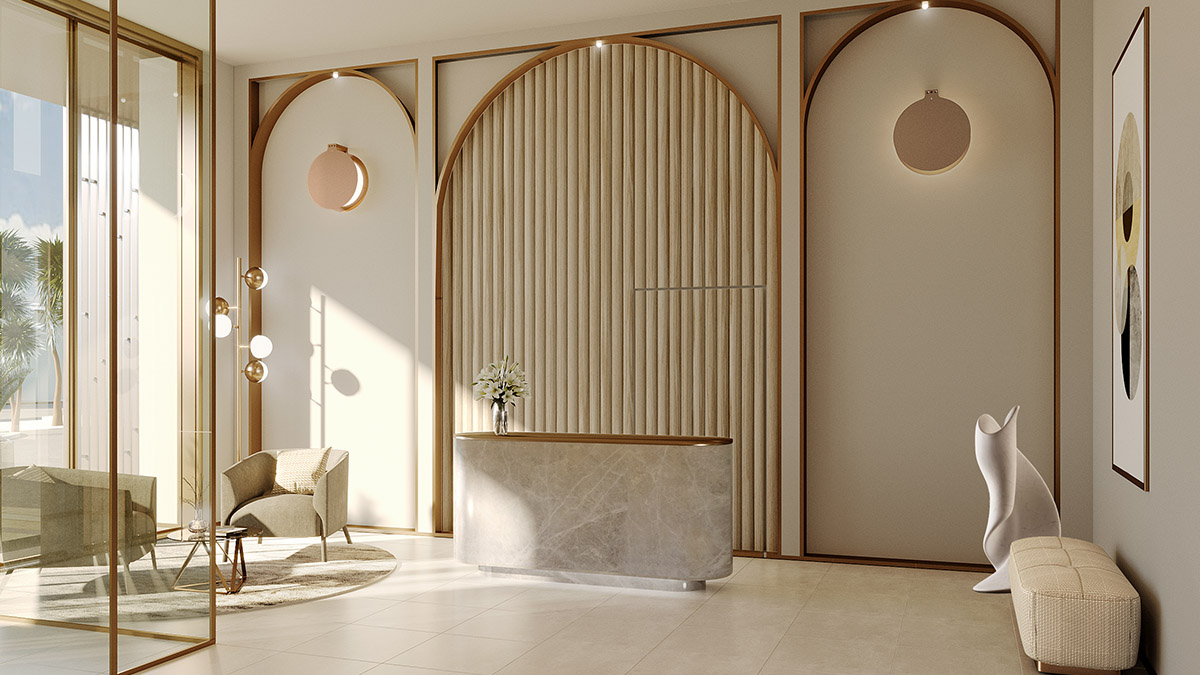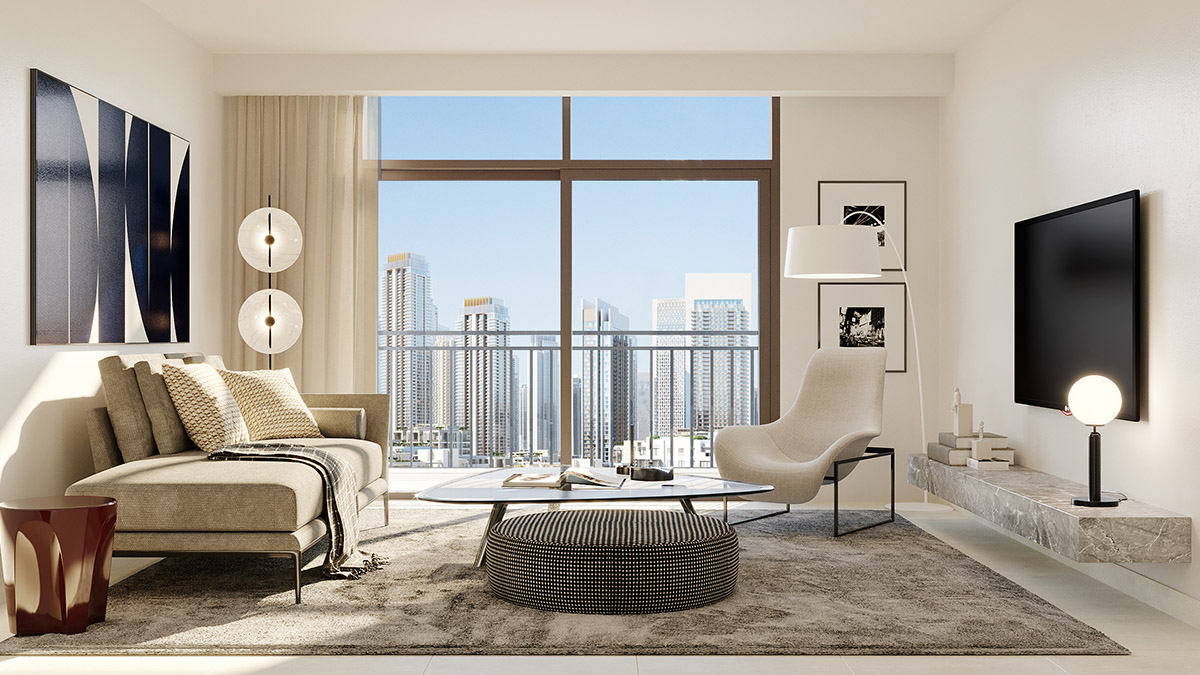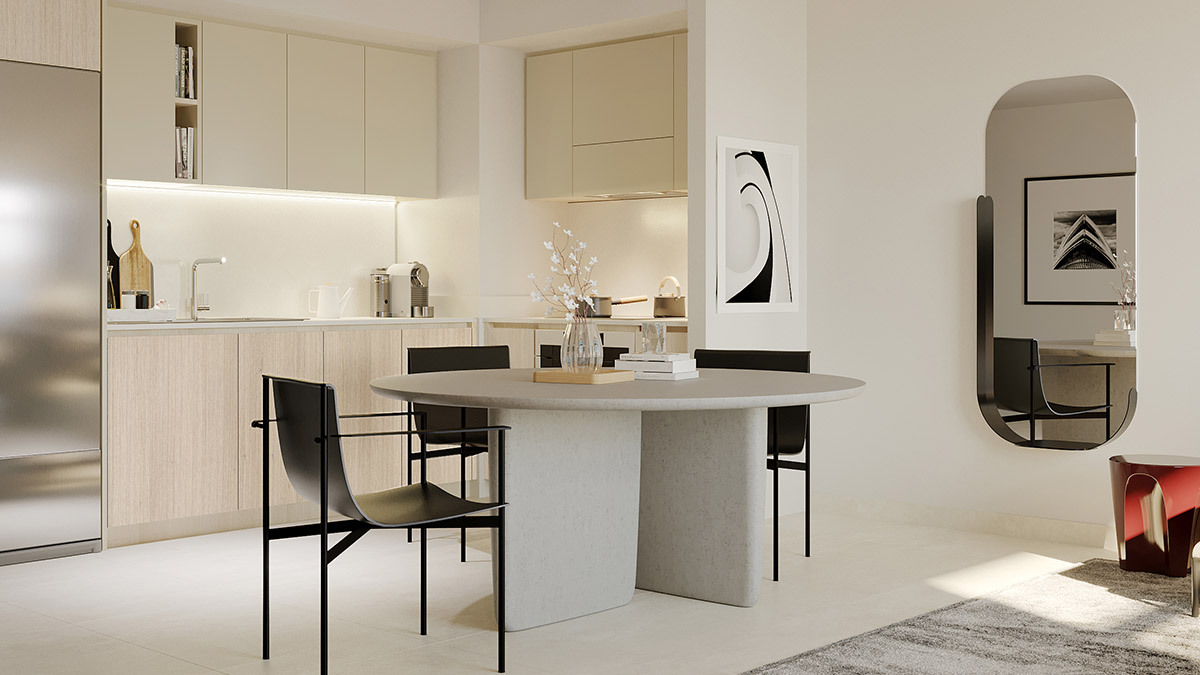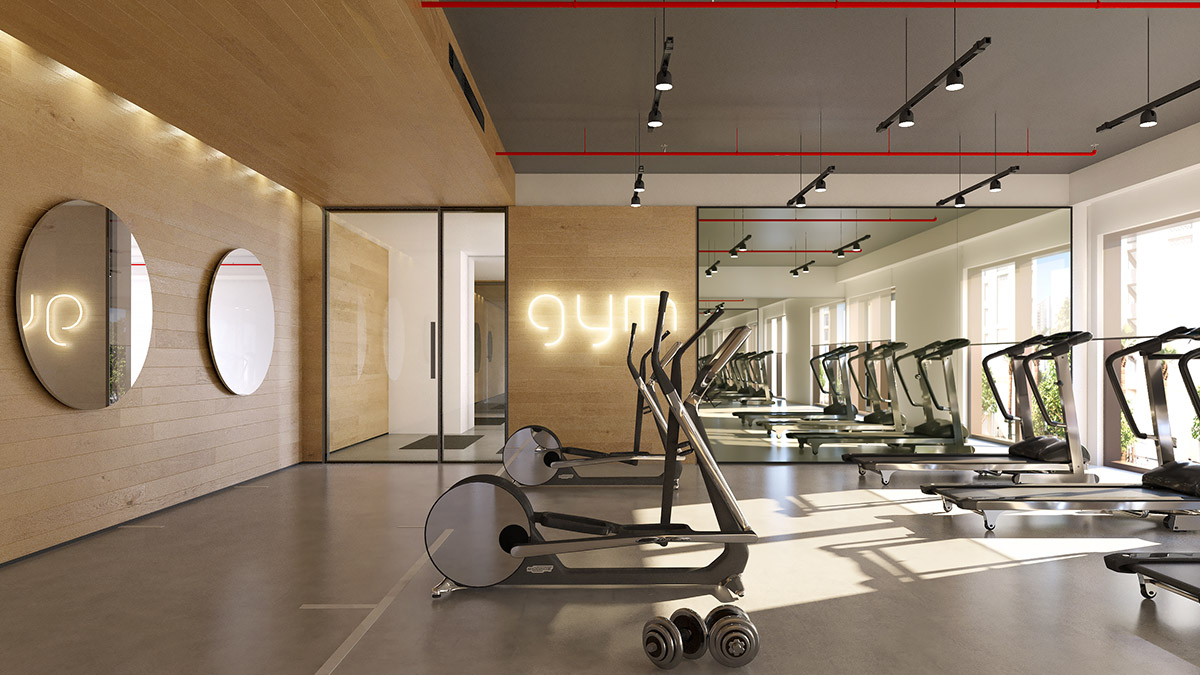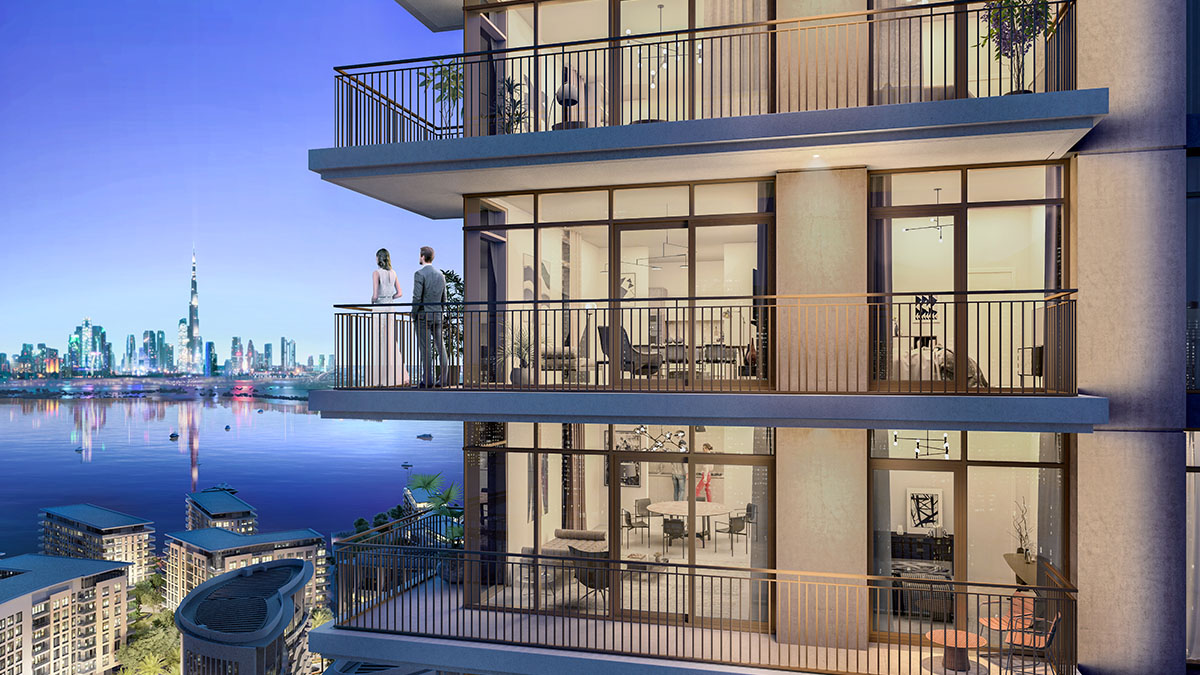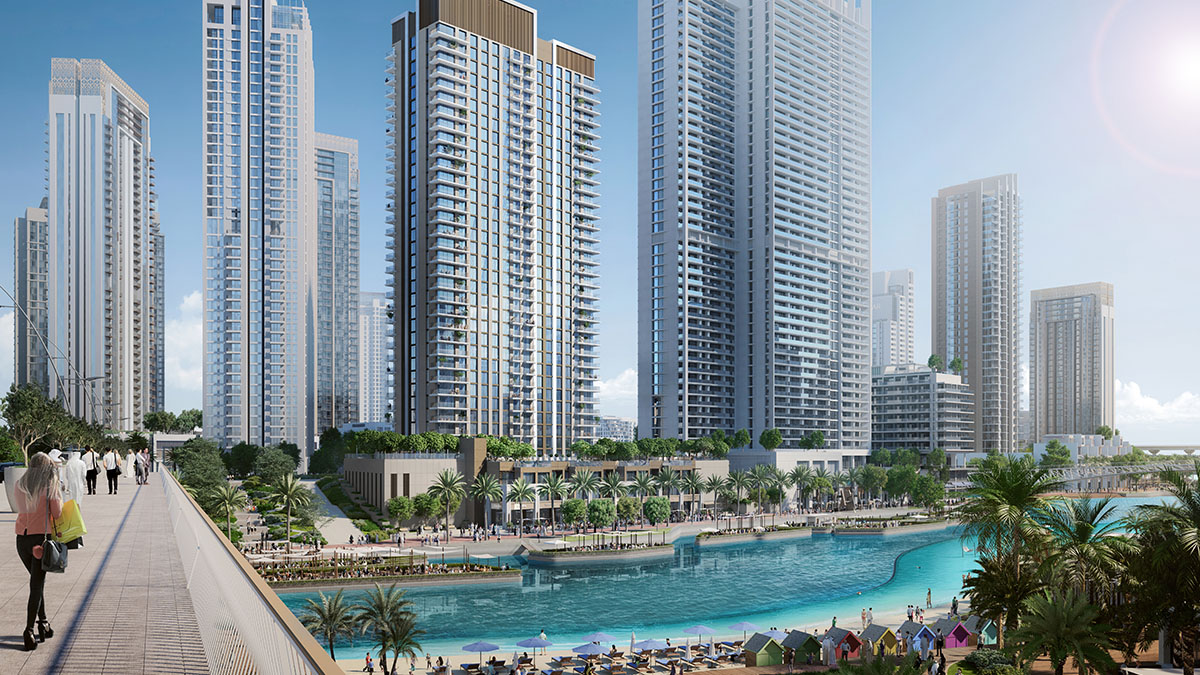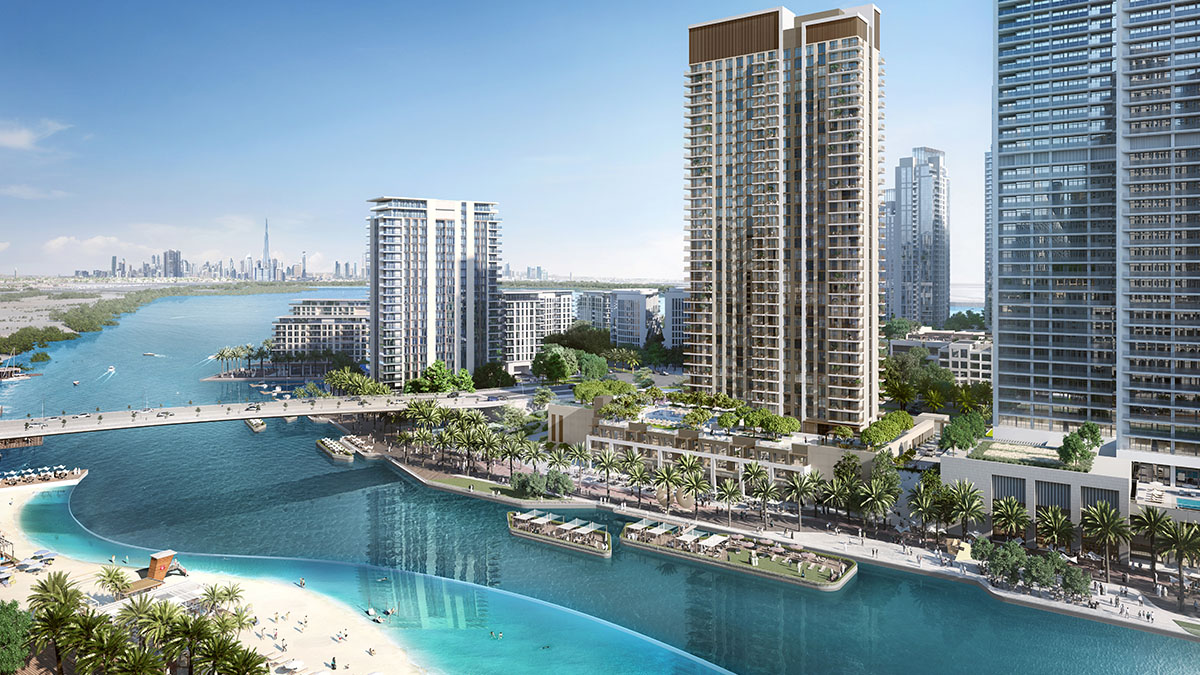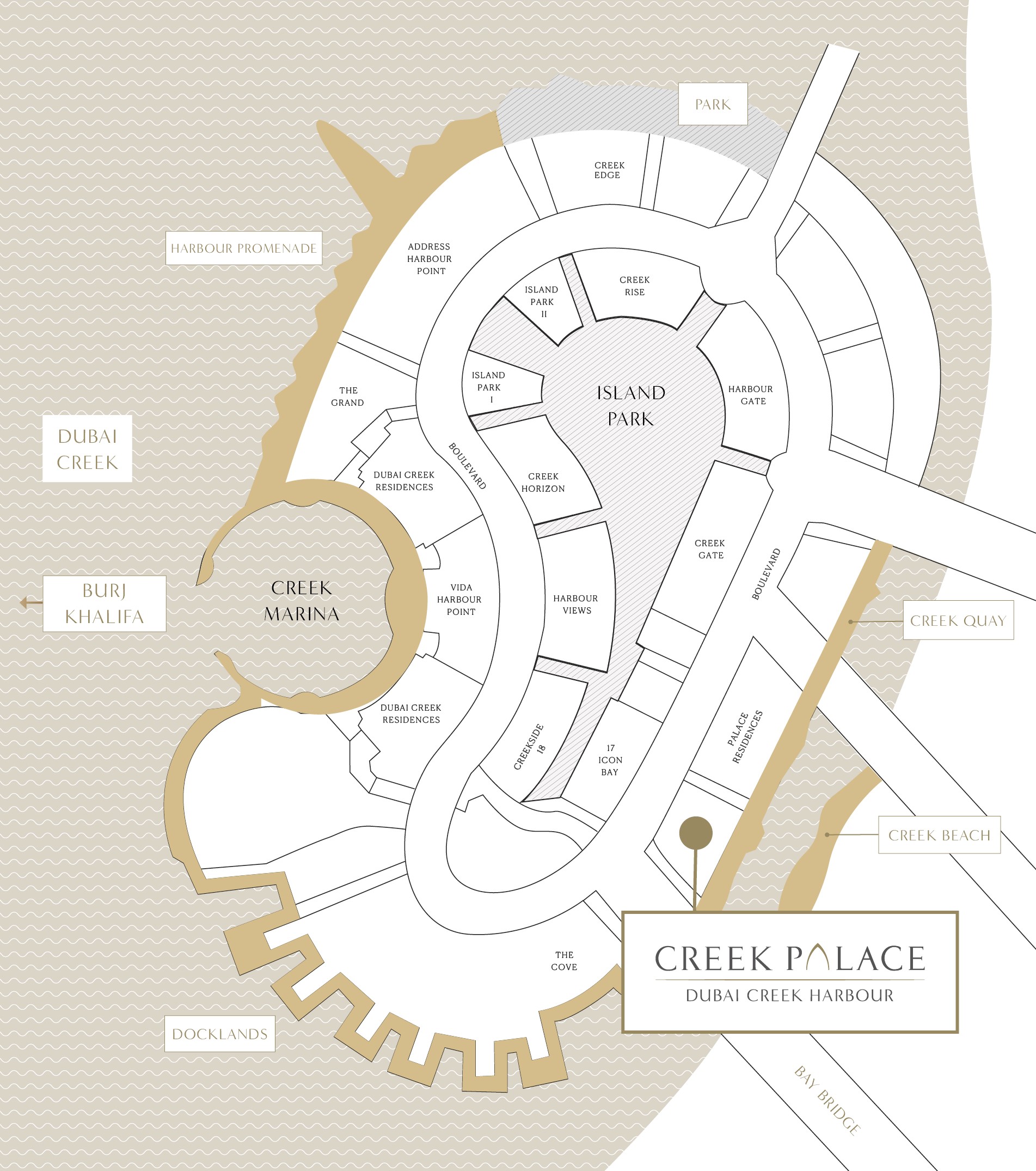 Project Location
Experience the island life and yet be close to everything you crave. Creek Palace is just 10 minutes walk' to Creek Marina. The nearby Island Park, Creek Quay, and Harbour Promenade, promise family fun in a picturesque setting.