PALACE RESIDENCES
Palace Residences Emaar Properties, waterside apartments with a 5-star service, located in the heart of Dubai Creek Harbour. Palace Residences Dubai is near the new Palace Hotel. Thanks to this Palace Residences is surrounded by luxury hotels and restaurants. This is truly a prime location.
Palace Residences Dubai Creek Harbour is an outstanding waterfront development features exclusive apartments varying in one, two, three and four bedroom apartments.
Palace Residences Dubai has splendid facilities for the residents. 24-hour Security Service of Palace Residences Emaar, 24-hour Residential Concierge, an on-site maintenance team, intuitive valet parking. Besides, Palace Residences in Dubai Creek Harbour offers access to the residential Health Club, swimming pool, changing rooms, treatment rooms, multi-purpose halls, yoga rooms, and public areas.
Palace Residences Emaar is the most attractive place to live and invest.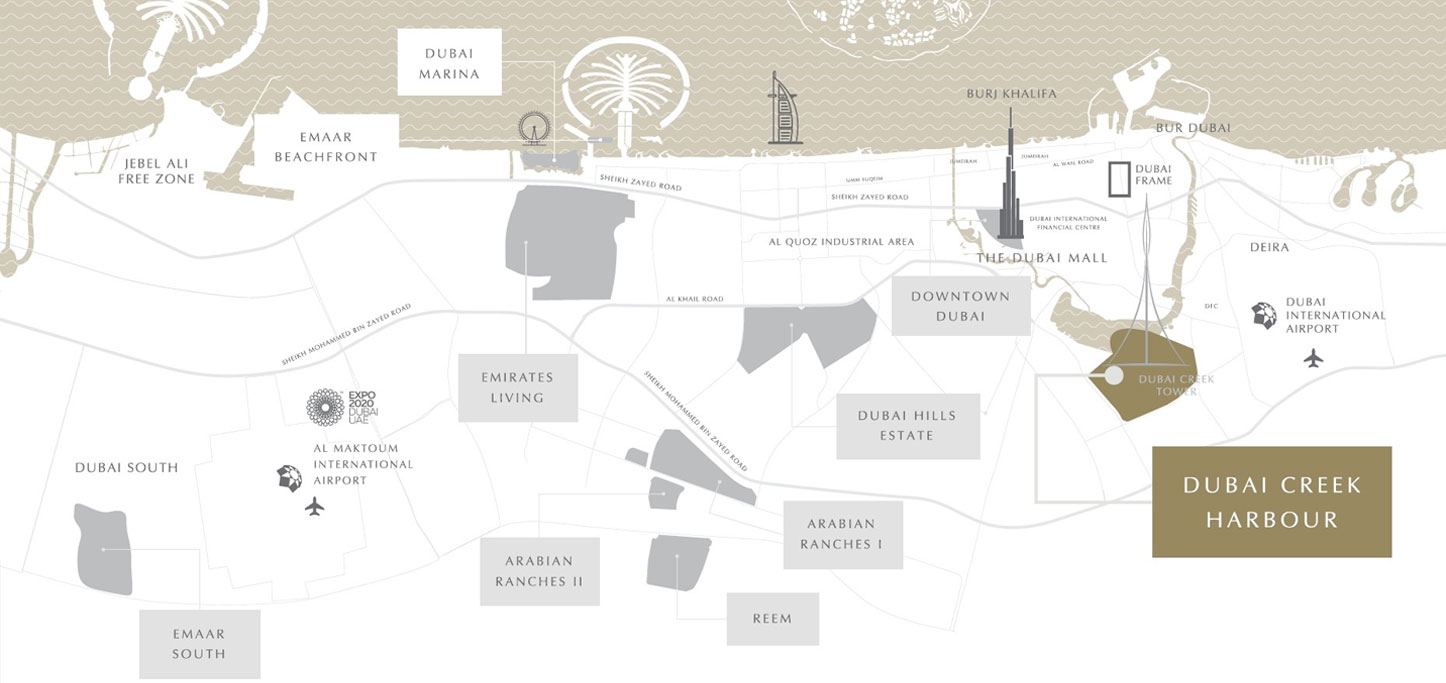 Project Location
Palace Dubai Creek Harbour is located amidst the beautiful south-eastern side of Creek Island Dubai. Positioned within the Creek and roughly 2.5km from the mangroves of the Ras Al Khor bird sanctuary, this island is separated from the mainland by a canal approximately 100m wide. This waterway is in turn connected by two road bridges and one pedestrian bridge which affords a visually arresting journey to Dubai Creek Tower. Minutes From Wildlife Sanctuary - Steps Away From Creek Tower Bridge - 5 Minutes From Dubai Creek Tower - 5 Minutes From Dubai Square - 5 Minutes From A Major Highway - 5 Minutes From Creek Marina