Act One Act Two
Act One | Act Two brings a new vision of luxury to The Opera District renowned for its culture and cosmopolitanism. The two-tower complex is comprised of one, two and three-bedroom premium apartments inspired by the iconic Dubai Fountain. The dynamic façades of these towering masterpieces mark the gateway to the world's most notable skyscraper, Burj Khalifa – and a door to everything the iconic Downtown Dubai has to offer.
Act One | Act Two boasts a fully-equipped gymnasium and health club to complement your active lifestyle. The temperature-controlled swimming pools offer respite from the heat and an opportunity to supplement your workout routine. It's the perfect place to simply lounge and soak up the breathtaking views over the iconic horizon.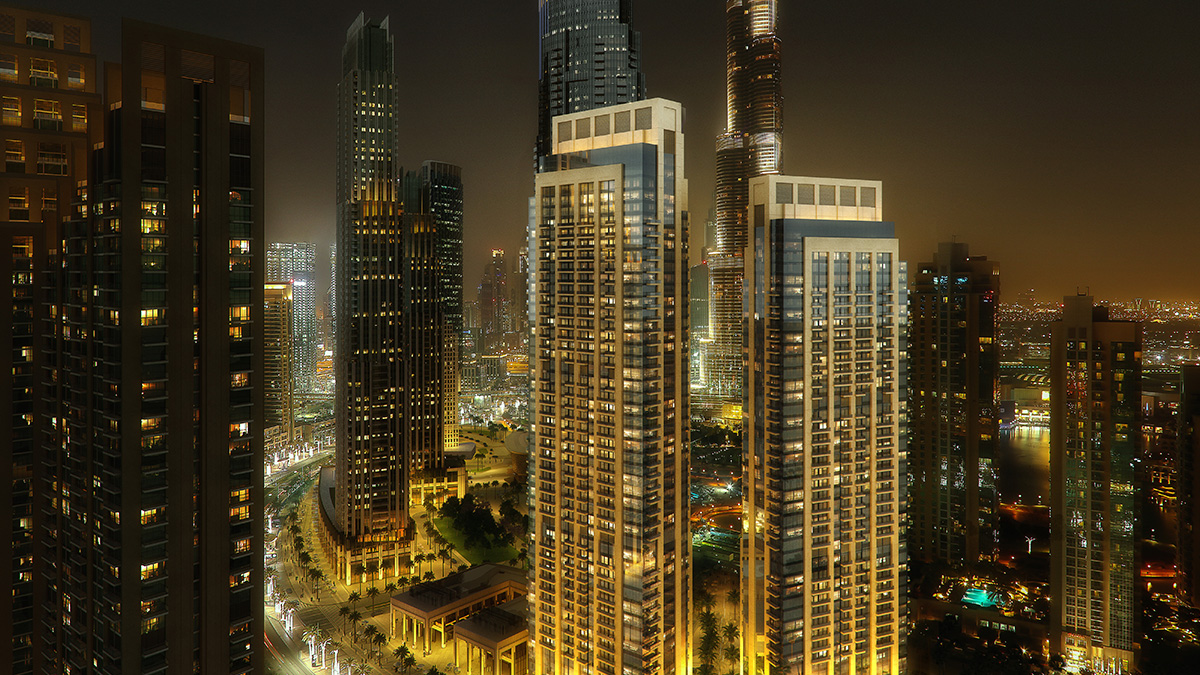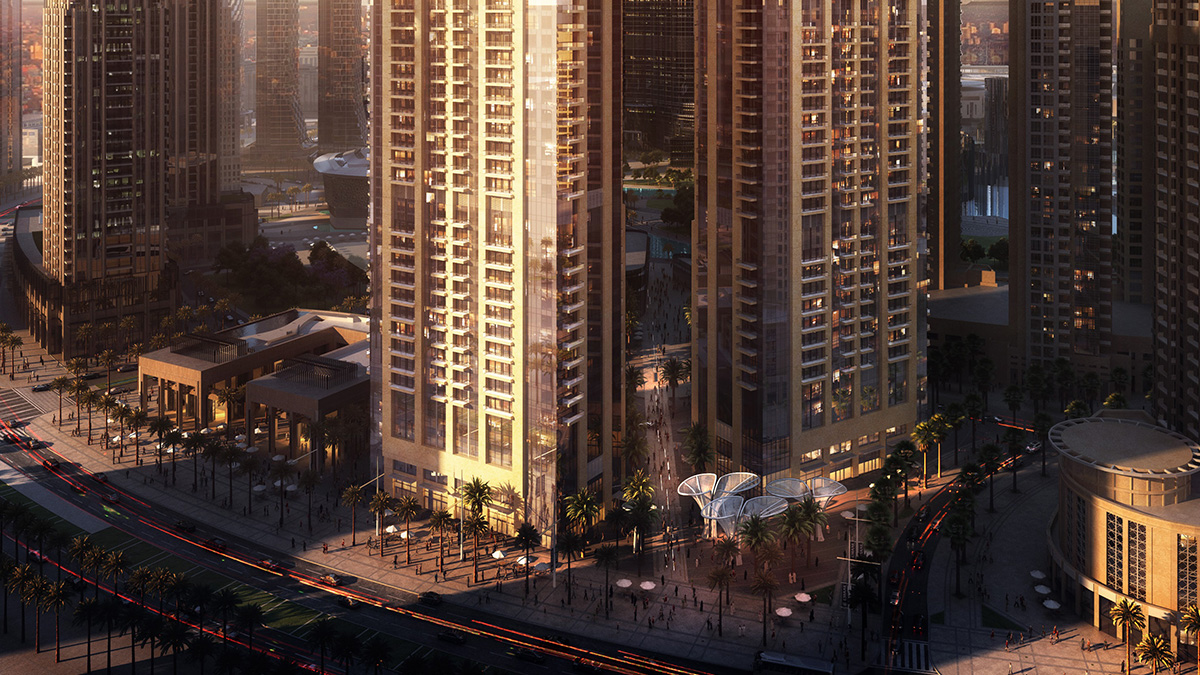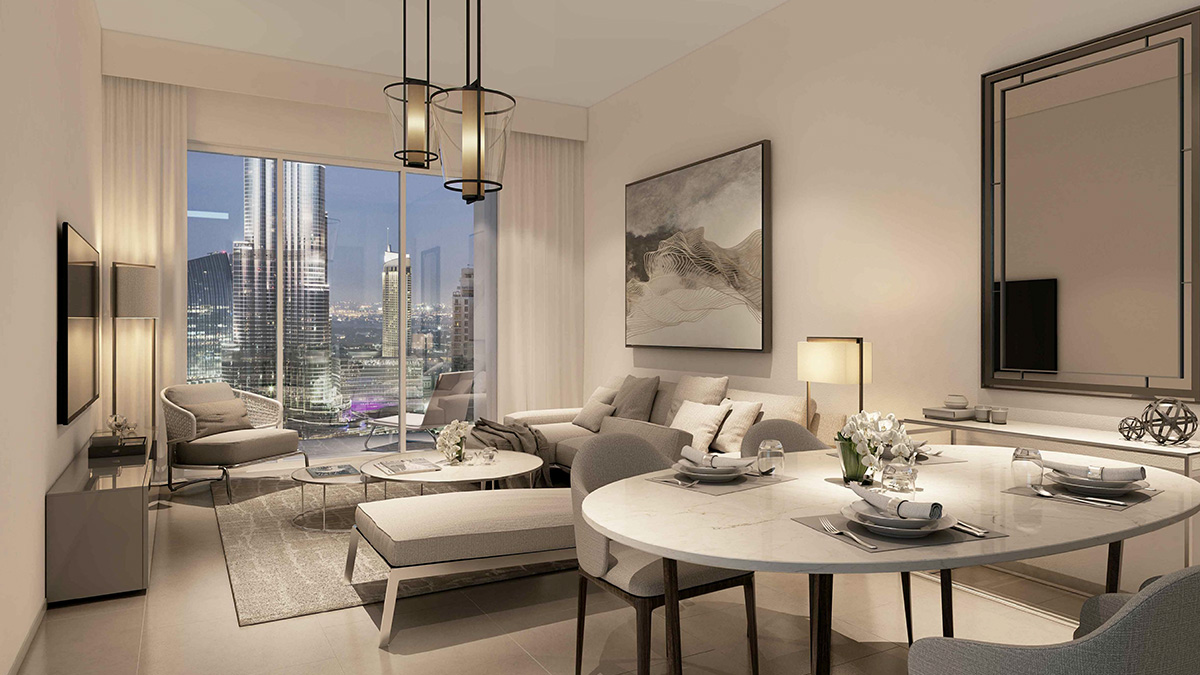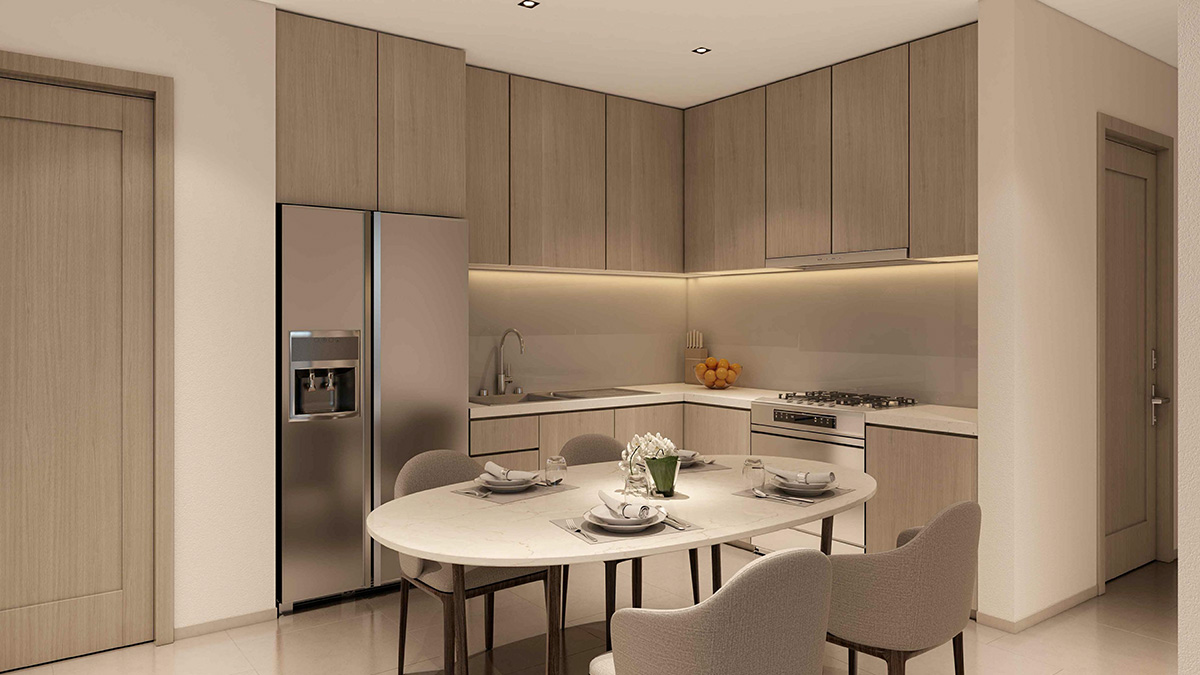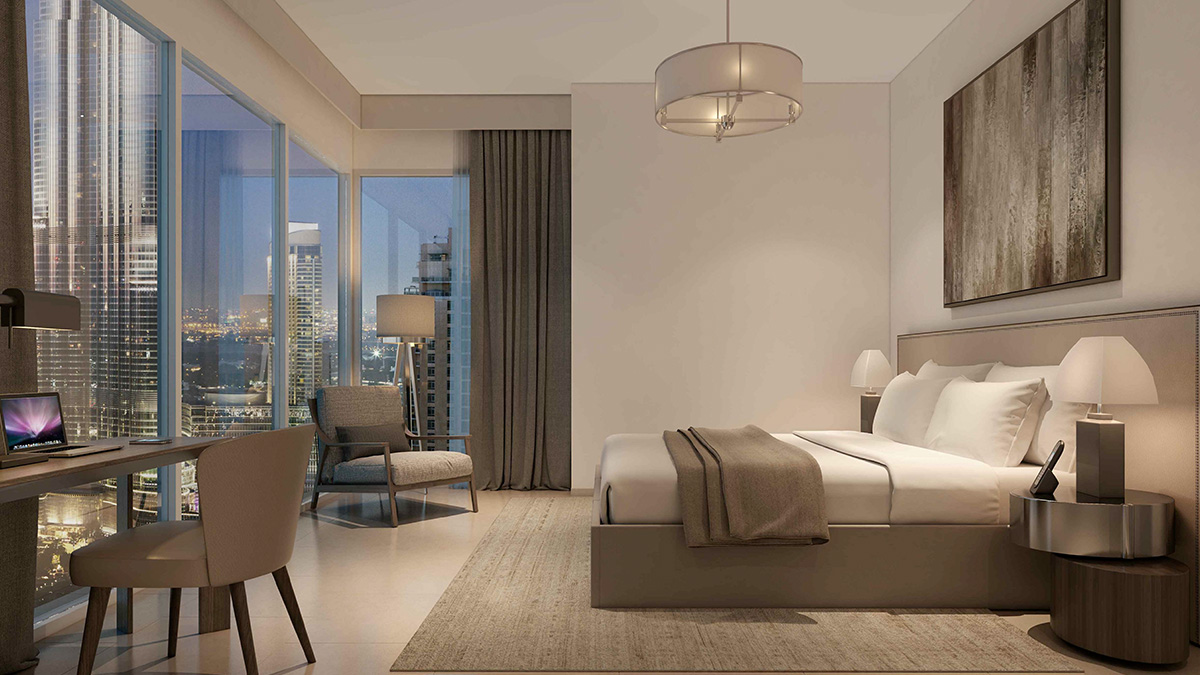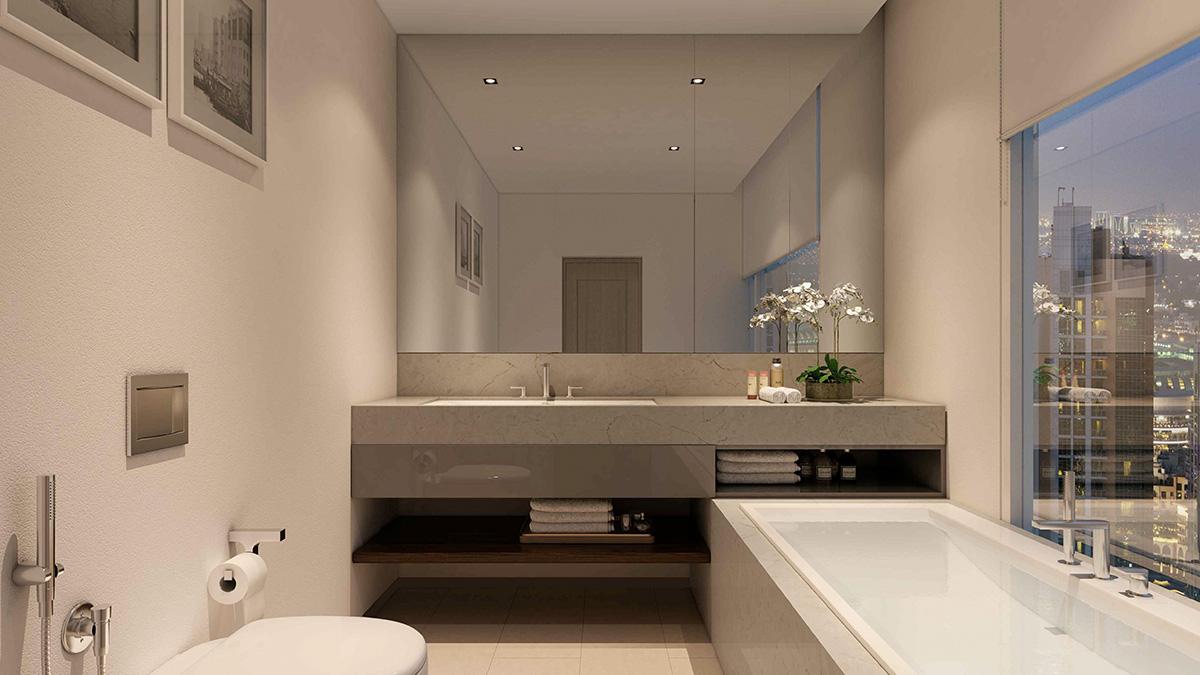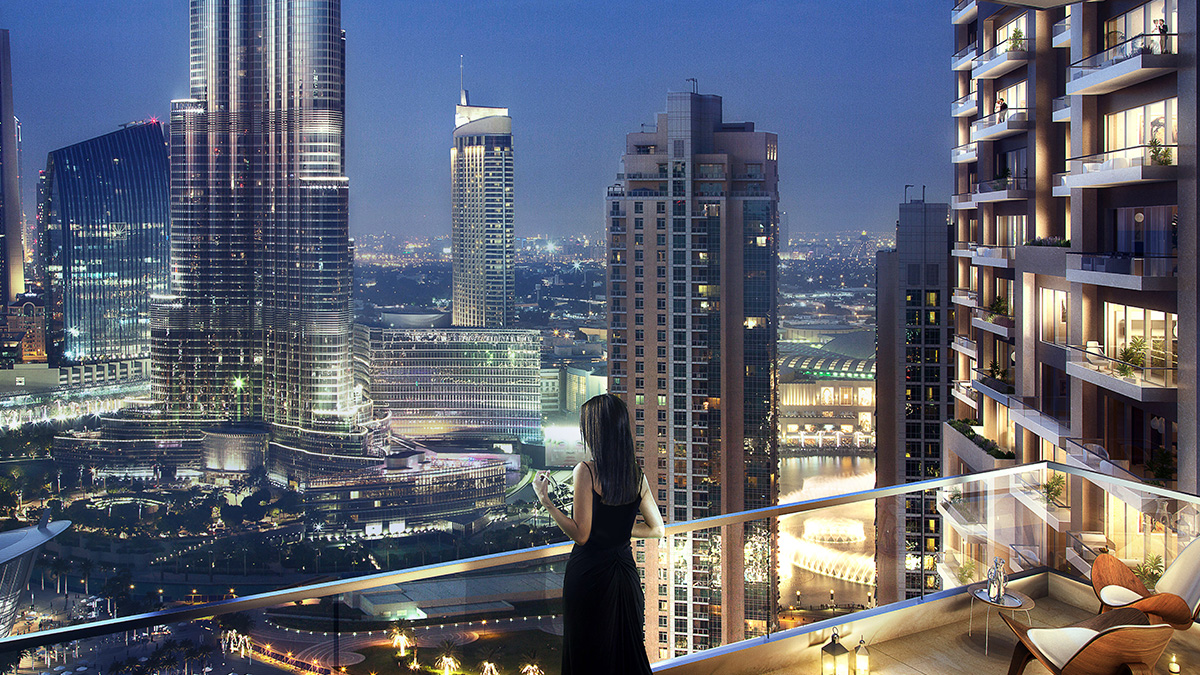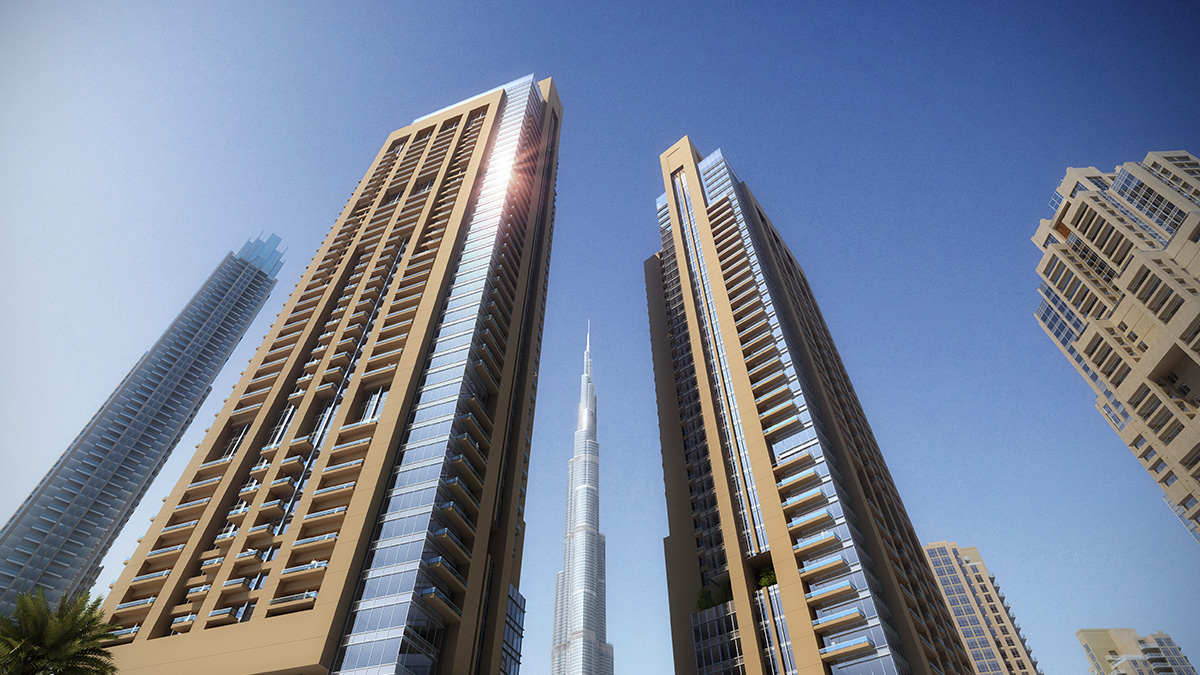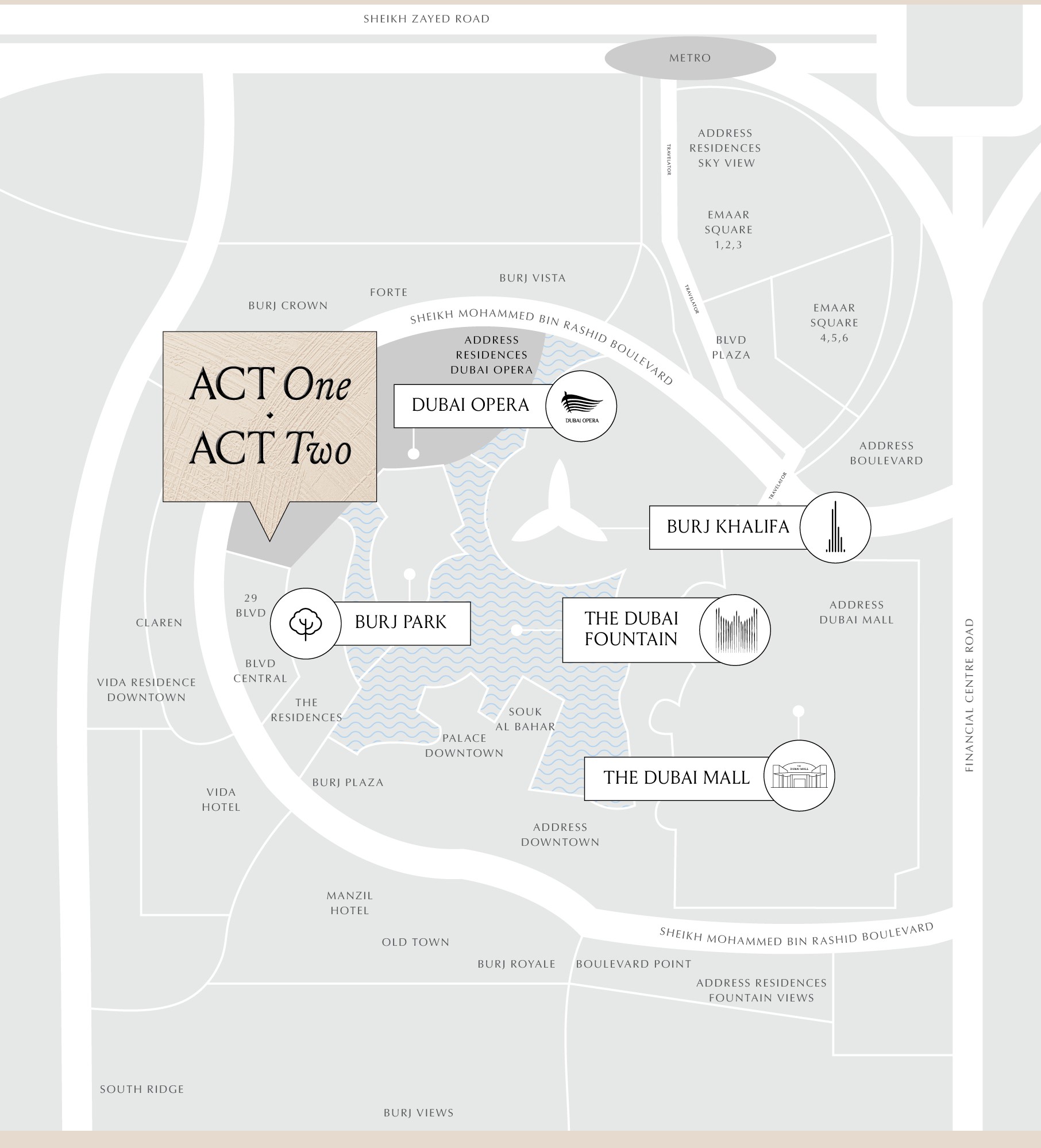 Project Location
With spectacular views of Burj Khalifa from your window, you can expect to be part of year-round celebrations. With its prime spot in The Dubai Opera District, the prestigious Dubai Opera is right on your doorstep, inviting you to delve into a world of cultural experiences. Exotic restaurants and cafés catering to the widest range of tastes also beckon on the dynamic Sheikh Mohammed Bin Rashid Boulevard, while the Dubai Mall and Souk Al Bahar promise you even more memorable experiences.