Everything you need to know about Beach Isle
06.02.2020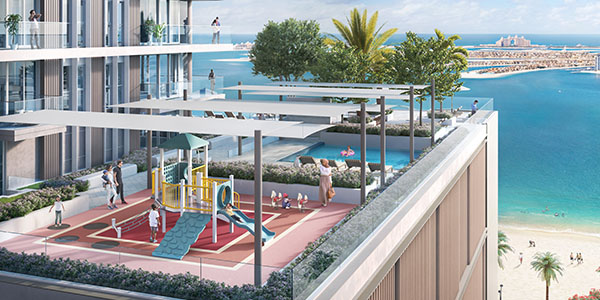 Keeping it up with today's fast-paced world is quite a thing! It is stressful, exhausting, and pushes you to show your best daily since success does not come easy. However, with every step we take uphill, relaxation and breaks become sweeter. If you agree, then Emaar's newest project, 'Beach Isle,' is the place for you to lay off and relax after a long busy day!
Life on the Beach
Situated in Emaar's Beachfront, Beach Isle's location is everything one might ask for! Imagine spending your time enjoying the sunshine, beside the rolling waves and the bright blue sky in Dubai's most exclusive island, where you enjoy the unique blending of cosmopolitan life, the top location, and the comfortable living experience by the seaside. Isn't this what life should be?
It is fair to say that with this description, you might feel like you drifted away from the whole world, but worry not. Being in Emaar's Beachfront means that you are very close to Dubai's most vital points, as you will be 5 minutes away from Dubai Marina and Sheikh Zayed Road & 25 minutes away from Downtown Dubai, Dubai International Airport and Al Maktoum International Airport.
An Extended Experience
Every little detail about your dream home in Beach Isle is thought of and constructed to extend the beauty, simplicity, and the feeling of freedom you get on the beach and deliver it right to your home. Your living experience in Beach Isle will go smoothly in harmony with nature through the elegant Miami Beach-inspired design that offers light and space.
The project amenities add to this experience, with 1.5 km of pristine beach, panoramic view of the sea and the Palm, Marina & yacht club, and two parks.
Also, as a resident of Beach Isle, you'll get to benefit from a Miami-style pool deck, infinity-edge swimming pool, private beach access tropical garden rooms, cabanas, retail front, a fitness area, and kids' splash pads and play area.
It gets sweeter
With plenty of options to enjoy every moment of your time with your family and embrace the sweet life, it is no wonder that Beach Isle will be thought of as the ideal home for many in Dubai and beyond! However, such features could present Beach Isle as an excellent opportunity not for buying a dream home only, but for investing as well.
Besides the super luxurious features and amenities that this project boasts, its proximity to Dubai Marina adds more interest, with the 50 million Sqft waterfront community known for its lively nightlife, unique dining venues, and variety of other activities that make it one of the most popular destinations for buyers and renters. This high demand offers you many choices about how you will manage your investment.
Beach isle offers premium 1, 2, 3 & 4-bedroom apartments and 3 & 4-bedroom villas. If you are looking for a home where life is so simple yet so pleasuring or planning for your big move in the real estate market, contact us or click here.