Invest in Safety
22.06.2020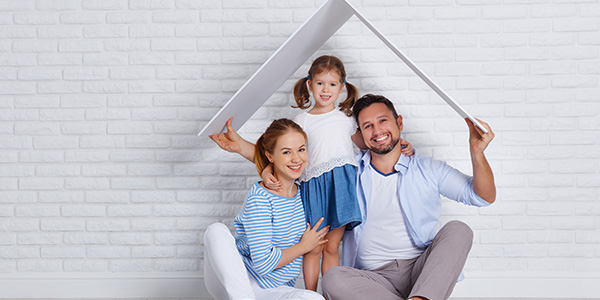 As we all know by now, the novel Coronavirus (Covid-19) is spreading across the globe, affecting every aspect of our lives. Stock markets are falling apart, businesses and companies are closing down, and the fuel prices are hitting an unprecedented low! But do not worry, if you are looking for a safe investment, then invest today in UAE's real estate market, and here are the reasons why:
1- Living in the UAE
Living in the UAE is a great experience; it is home to a wide range of nationalities. In fact, many people choose to live there for countless reasons. For example, the UAE is famous for its excellent infrastructure, and you can easily see that demonstrated in the way it is handling the current crisis. After almost three months of the virus outbreak, there is no shortage of food, medicine, or any other essential needs.
2- Health Care
There is no doubt today that health care is an essential part of our lives. Luckily, the Health Department in the UAE is one of the world's greatest, and it is incredibly reliable. The UAE is leading global efforts to contain the spread of Covid-19. Until now, all patients have access to specialized hospitals, where they can still receive the necessary treatments. Due to its quick and smart response, the UAE will overcome this crisis before other countries.
3- Government and Real Estate Developers Initiatives
Plenty of governments and real estate developers initiatives were launched to help support the economy and the real estate sector, from waiving months of rent for some tenants to exempting all commercial and industrial activities from property registration (Tawtheeq) fees levied by the municipality, and exempting individual and commercial real estate registration fees for this year. How great is that?
4- Working from Home
Before the spread of Covid-19, there was a global tendency towards working from home. Real estate companies in the UAE, like Emaar, were already building houses that can be your company as well, with a home office and free Wi-Fi service. During this critical time, it is important to feel comfortable while working from home, a place where you feel safe and can work in a quiet office, plus you can still work from there even after the crisis passes. Think about how lovely it would be to spend more time with your family without sacrificing your business progress!
5- Great Discounts on Properties
There is no better time to invest in real estate than now! Great offers and discounts on properties are available today, and you can benefit from these offers to buy a house for yourself or to invest in it again after the market goes back to normal. Many companies and stores will re-open in different places, and new residents will be looking for houses so that you can expect a high income from this investment. You can do it yourself or consult a real estate investment expert. Do not let the chance pass you by!
There is no doubt that eventually, we will overcome this crisis, and here at Lavista Real Estate, with our years of experience, we will help you make the best decisions for the future. All you have to do is take care of yourself and your family and invest in safety!