Green Square: The Oasis Where Dreams Start
29.01.2020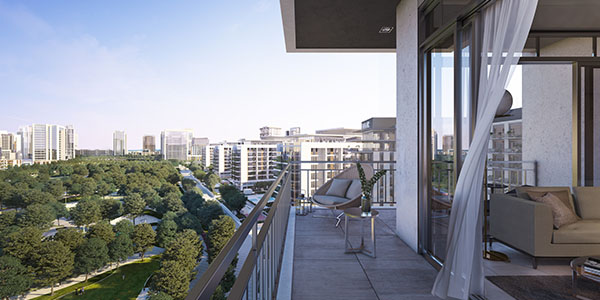 Have you recently sat down and contemplated not how your life is going, but rather how it should go on? You probably have done that before, and rightly, some of these fantasies revolved around balanced personal and professional life, a sweet home in the middle of a green quietness, and a sense of ease that extends to all of your life aspects.
This dream is not so far away! Emaar has recently launched Green Square in Dubai Hills Estate, and it offers you more than just a home.
In this article, we will look at how this new promising project is poised to change the concept of merry life.
A Green Heart
Situated in the prestigious Dubai Hills Estate community, Green Square will bring you the best out of the two worlds! You will be engulfed by greenery and quietness, while also close to Dubai's scene, as you will be 20 minutes away from Downtown Dubai with easy access to Al Khail Road and Umm Suqeim Street!
The Place to Be
Green Square's idea is to create a living experience that sets completely new standards for everyone, on personal and professional levels. In Green Square, you will be surrounded by an 18-hole golf course, Gems World Academy, King's College Hospital, and Hills Business Park.
Also, you'll be a walk away from Dubai Hills Mall, where you and your family can wander between more than 650 shopping & dining choices, entertainment outlets for the family experience, a hypermarket, and a reel cinema! Besides that, you can indulge yourself in Dubai Hills Park, the marvelous 180,000 sqm green oasis where everyone can go for a variety of activities in the jogging track, skate park, dog park, bounce park, urban beach & splash park, and fitness zone.
As for Green Square itself, the project takes extra care of relaxation and leisure experience, with a fully equipped gym, an infinity-edge pool, a Zen & yoga garden, business café and children play area to keep everyone just happy!
A place for a thriving business
Despite the wealth of options to enjoy your life, Green Square's idea of life does not stop here, but extends to your professional life and enrich it. If you are a fan of working from home, you will not only enjoy the quiet environment and modern home design, which combines floor to ceiling windows with simplistic touches and brings the best out of you. You will also 100% business ownership, 0% personal and corporate tax, 100% capital repatriation and more than 15,000 companies to network with, in the thriving business hub.
The previous point does not only encourage you to make Green Square home of your business, but also to consider investing in Green Square! The charming experience offered at Green Square will mean more demand on the project, add to that the attractions like Dubai Hills Mall, and the strong business aspect of the project and you will have a perfect recipe for a perfect investment!
If you are interested in enhancing your and your family's living experience in Green Square or thinking of your big investment contact us or click here for more information.