Ruba-Arabian Ranches III: Your Guide to The New 'Happy' Project
14.10.2019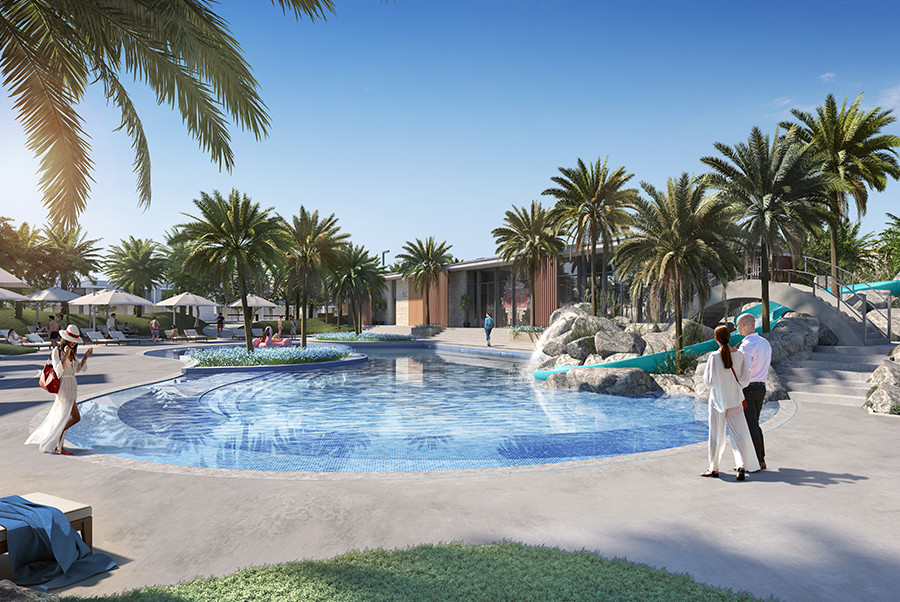 Touted as "The happiest address in Dubai", Arabian Ranches welcomed 'Ruba- Arabian Ranches III' with much anticipation, after the successful sell out of the previous phases! This new project from Emaar revolves around family-centered living, happiness, and leisure. Here in this article we will inspect the elements that gave this project so much hype.
A fantastic location
Despite being a quiet and relaxing community, Ruba's location means that you will be close to everything! The project is nestled between Sheikh Zayed bin Hamdan Al Nahyan St and Emirates Rd, which is vital for you to explore every part of Dubai easily. From there, you can go back with ease to your home through one of the neighborhood's five entry points. In Ruba, you will be 5 minutes away from Global Village, 20 minutes away from Downtown Dubai and Dubai Int'l Airport, and 35 minutes away from Dubai Mall and Al-Maktoum Int'l Airport! Not to forget that you will be steps away from Arabian Ranches I & II.
A complete community
Being envisioned on family living, Ruba features a wonderful variety of retail stores, restaurants, a clinic and a kindergarten to make sure that all of your family's choice are available and set on the highest standards. As for the relaxation part, be sure that there is plenty to do. You will have the choice to embrace the sun at the lounging terraces, relax at the hammocks or the pool grotto and enjoy good meals and times with family and friends in BBQ areas, and remember, the kids' pool means that your children will get to write their own memories too! You can also step up your game at the fitness-driven clubhouses where state-of-the-art equipment will be there for you.
Designed for the family
Homes are the cornerstones of strong family bonds. Ruba is built upon this belief, meaning that every one of the houses gives you and your family the room to grow, nurture and flourish. The private gardens will be the haven for your family, where you can live the joy, laugh and create your unforgettable memories, so are the spacious and magnificent rooms, where the warm feeling of security and comfort of home can be felt truly! And to make sure that everything is to your liking, you will get to choose between 3 collections of houses:
Siraj Collection: Contemporary and elegant design that blends in with the playful landscape outside, with vast windows and natural light.
Atheer Collection: Blending with the surrounding gardens, with a very special contemporary form and large windows.
Manar Collection: Light colors, with vast expanses of glass and natural light.
This project offers 3 & 4 bedroom townhouses. If you are interested in booking an ideal haven for you and your family, or thinking about a guaranteed investment contact us! For more information, click