Why your holiday home should be in Marina Vista?
05.09.2019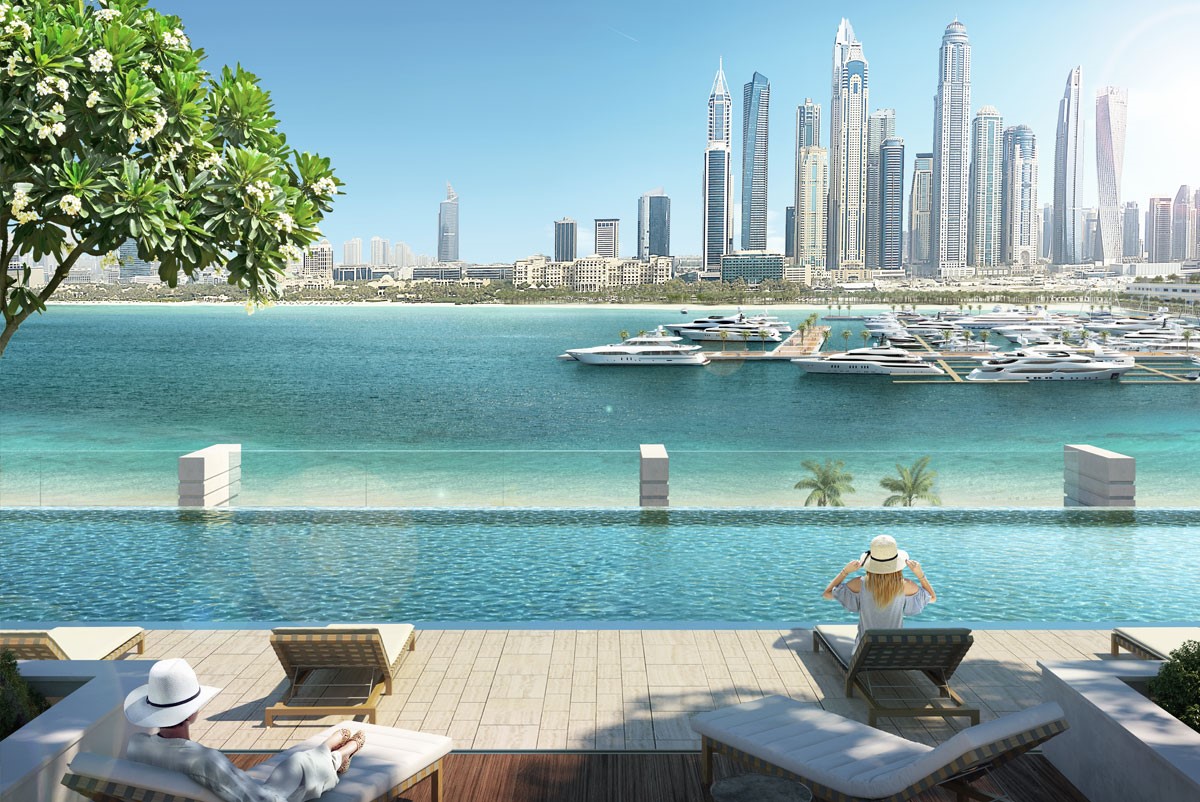 Holiday homes have been on the rise lately for a variety of reasons that could be as simple as the wonderful feeling of sleeping to the sound of waves and waking up to the sun above them, or because they perform very well as investments. Not all projects of course offer the same reasons and potential, but Marina Vista's apartments at South Beach-Holiday Homes from Emaar, are worth the excitement and anticipation!
Here in this article we will look at what this project offers and why it will shine on the beachfront of Dubai!
A fascinating location
Situated on the most prestigious location in South Beach, Marina Vista will offer you an aesthetically rich experience, with waterfronts and a stunning view of Dubai Marina and the Arabian Gulf. This brilliant location will keep you connected to the vital spots in Dubai, being 5 minutes away from Dubai Marina, The palm & Sheikh Zaid Road, and 25 minutes away from Downtown Dubai, Dubai International Airport & Al Maktoum International Airport.
A summer-inspired design
Maria Vista's details will just be to the liking of summer people! The glass panels and design lines will enable you, and your home, to enjoy the sunlight and keep a positive summer vibe going all the way. All the other details like colors and textures will give you the marvelous feeling that your home is an extension of the beach too!


High-standards community
Marina Vista's surrounding will enrich your relaxing holiday home experience. You'll always have the privilege of relaxing on the beach or playing many sports there, not to forget yachting too! You can also keep it up at the on-site gym, or simply end up a long working day at the swimming pool.
Aside from that, you'll be surrounded by many super dining and shopping outlets, and a whole world of entertainment at the Beachfront Boulevard!
Why a Holiday Home?
As we have said, the trend of buying holiday homes has been on the rise for a while now. In today's fast-paced world, people are favoring a place where family and friends gatherings can be fun and relaxing. On the other hand, experts have always pointed to their higher yield compared to long term lease and their popularity in touristic areas and cities. Marina Vista fits the bill on these points whether as a dream home or a hot investment, for being a sanctuary for calmness and its position in Dubai, one of the world's most important touristic destinations and a city known for its highly performing real estate market!
Also, Emaar's new game-changing app 'Ease' will –as its name suggests- help you to run your Emaar property as a holiday home with no effort and offer you many services to give you hotel-grade professionalism and keep your property up to the standards!
Marina Vista offers 1, 2, 3 & 4 bedroom apartments. If you are interested in a space for you and your loved ones to wash away the stress of the day, or to start an investment that is tipped to success then Marina Vista is the destination. Click here for more information.