Why Expo Golf Villas V is a part of Dubai's Future
20.08.2019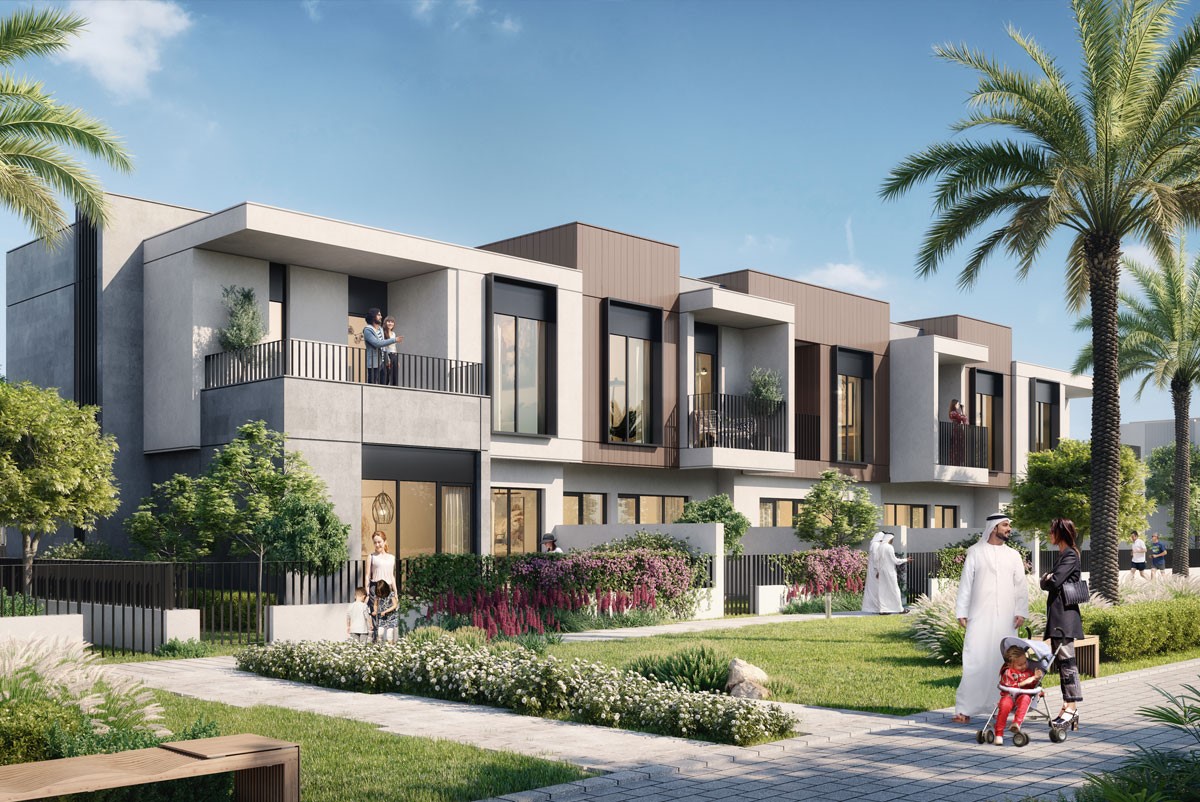 It seems that Dubai's residents are in love with Expo Golf Villas, as the increasing demand on them and the hype about Expo 2020 have encouraged Emaar to launch the fifth phase of these marvelous homes!
Every detail about this project is bright and brilliant, in accordance with the spirit of Expo 2020 and the optimism of Dubai's future! Here, in this article we will look at these details in Expo Golf Villas Phase V and see how they reflect this spirit!
The Location
Situated on the north pocket of Emaar South, this phase of Expo Golf Villas will boast about many things related to its location, which is on the doorstep of Expo 2020, an event that will open new possibilities for Dubai and UAE in general and attract millions of visits from all around the world. You will also be a few minutes away from Al Maktoum International Airport, retail centers, parks and a school!
Basically, you will be in the heart of everything while simultaneously enjoying a quiet and peaceful stay.
A breathtaking surrounding
One thing you will definitely love about Expo Golf Villas V is their green surroundings! Enjoy the Green Park, which will offer space for many activities and will include kids' play area, retails and kiosks, a skate park, an events are and a multipurpose court where you will show your skills. Add to that an 18-hole championship golf course, which will not only bring you entertainment and a great view, but also an increase in its nearby properties that could be as much as 20%. You can also always keep it up at the gym, relax by the astonishing pool or have a time of your life in the wonderful parks and sidewalks.


A Pinnacle of Architecture
Every unit in this project is just fitting with this astonishing surrounding, through high windows, private balconies and magnificent patios. However, when it comes to design you get to choose between two architectural styles: The Modern and The Contemporary.
As for the Modern Style, you should expect elegant, simple and clean architectural lines to complement your sense of sophistication. The second style, on the other hand, will have its own distinct and creative touches that will enhance your individuality!
The future is ON
As we have stated before, Dubai Expo Golf Villas V is in line with Dubai's vision of the bright future! The designs, the surroundings and everything else about this project says that it's the perfect home for the future. What about it as an investment? Expo Golf Villas' performance in investment has all the good signs: the project itself is in its fifth phase, which shows the high demand, the proximity to many vital points in the city is a major sign as well, and the golf course will not run short of drawing interest. Think of all of that within a flourishing international context, of which Dubai is a leading city, and with the knowledge of Emaar's power in the real estate sector.
Expo Golf Villas V offers 3 and 4 bedroom premium villas. If you up to own a place in the future today, click here for more information.