Grand Bleu Tower: Dubai's newest hot spot
25.04.2019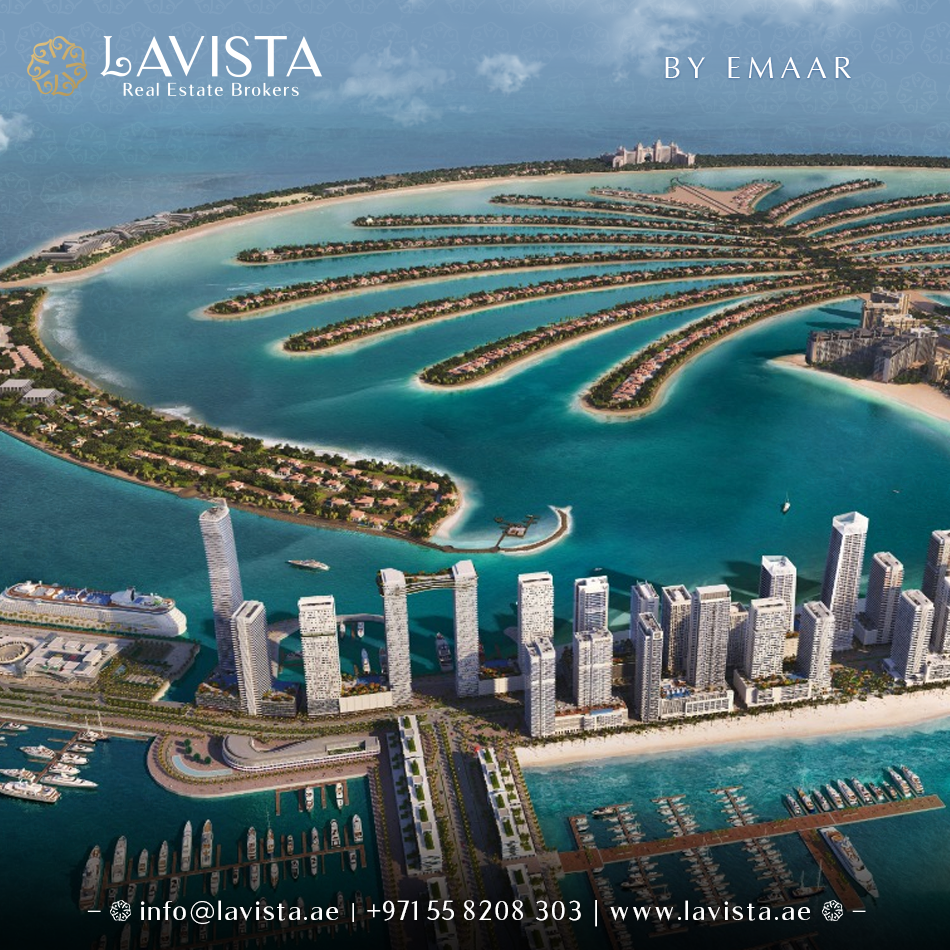 People seem to ADORE crossovers! Think of all the superheroes who teamed up in the last few years, bringing the very best in each other. A few days ago, one marvellous crossover took off, and while it wasn't exactly between superheroes, its counterparts are titans in their respective sectors!
UAE's Emaar, the grand luxurious real estate development, confirmed that it's collaborating with the world-renowned couturier Elie Saab on Grand Bleu Tower, a project situated in Emaar Beachfront and expected to raise the bar in the world of ultra-elegant housing!
Elie Saab: a brief
Mr Saab launched his label in Beirut, 1982 with a focus on bridal couture like wedding dresses and gowns. His talent didn't go unnoticed, as he began to rapidly move within the scene in Beirut and then internationally. In 1997, Mr Saab was the first non-Italian designer to become a member of the national chamber of Italian Fashion and showed his first collection in Rome.
Today, Elie Saab is represents a major lifestyle brand and has its unique presence of global points of sale and a variety of product lines.


What do we know about the project so far?
As things stand, there are loads of reasons for investors or aesthetic enthusiasts to consider this chance seriously.
Perhaps the project's location is a marvellous point to start with and as we mentioned, the project will be in the prestigious community of Emaar Beachfront. Such a location will provide the residents with the right mix of cosmopolitan features and bright elements of seaside luxurious living, like private beach access, panoramic view of Dubai Skyline and sea.
Moreover, the Beachfront is well connected to the essential locations in Dubai. It's only 25 minutes away from Downtown, and Dubai International Airport, 5 minutes away from Dubai Marina and 45 Minutes away from Al Maktoum Int'l Airport. Such a prerequisite will not be only relevant for a potential residence, but for investors as well, who consider proximity very carefully.
The tower will contain 1, 2 and 3 Bedroom apartments, in addition to 4 bedroom penthouses. All of these apartments will exquisitely shine, with their interior inspired by Mr. Saab's breathtaking aesthetics and Miami's Art Deco District with its 1930s elegant touches. Also, unique pieces of furniture, designed by Mr Saab will be available privately to enhance the beauty and enrich the living experience.
These apartments will be complemented with parks, a hotel, a marina & yacht club, a mall and restaurants. While amenities will include BBQ areas, fitness facilities, children playgrounds and pools.
Grand Bleu Tower is not a step forward for Emaar only, but will change the game of property development as a whole with the new horizons it is opening, setting the norms for the future.
Contact us to discover this project and the best way to invest in it, and click here to know more.