Investment in Dubai
07.11.2018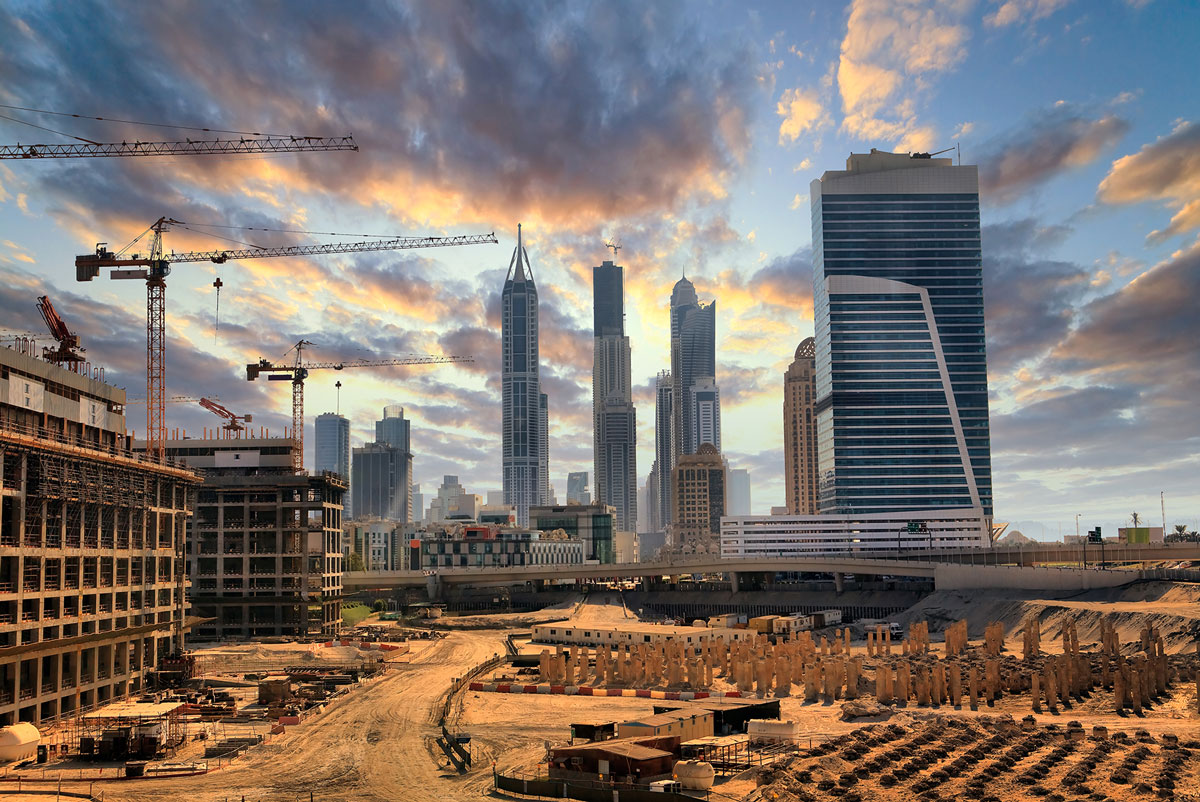 More than 10 thousand foreign investors have chosen Dubai as their business destination in the first half of 2018, according to the Dubai Land Department. It is indeed an enormous number, but have you ever wondered why Dubai could attract this number of investors, and why this numbers are going to be on the rise in the future?
Dubai, and UAE in general, offer unique advantages that make them global destinations for investment, some of them are geographical and natural, while the others are political and legal, here we will show some of these advantages


Political and Social Stability
Investors will no doubt consider their destinations carefully. However, UAE will be an easy pick for most of them. Since it was established in 1971, UAE maintained a state of internal stability and good diplomatic relations with its neighbors and internationally. UAE is also a member of GCC, UN and Arab League, and all this factors contributed in making UAE the third safest country in the region, and one of the safest internationally.
This stability is reflected on Emirati society and different foreigners living in UAE, which is a very quiet country, boasting a record of very low violent crime rates, ahead of many advanced countries around the world.
Stability encourages investment and creates an atmosphere of trust and comfort, which is essential for successful investments, especially in fields like real estate.


Choosing the Right Place
UAE's strategic location ties the west with the east, and links many important emerging economies and trade lines for transporting goods and manufacturing.
The advanced facilities of infrastructure encourages investment as well, whether it was commercial, industrial or in real estate.
This important location, and how well it's served makes it all seem natural as for why UAE is becoming a global destination, and nothing proves this better than Dubai's annual 8.2 million visitors, which makes its airport one of the world busiest.


Economic Climate
The Emirati economy is very diverse. Non-oil sectors generate 70 % of the GDP, while in Dubai this percentage goes as high as 95 %.
Add to that the higher yields, as Dubai property market offers a yield of 7 %, exceeding other international markets like Singapore 4 %, and Hong Kong 3 %.
Economic regulations play a vital role in this rise as well, as they encourage competition, fights monopoly, and support the growth of private sector and foreign investing. UAE law takes serious measures protecting intellectual property rights and trademarks, and fights racism. All of that add a sense of safety for investors.
UAE is a member of the World Trade Organization (WTO) since 1996, and a party to the General Agreement on Tariffs and Trade (GATT), in addition to many agreements and organizations that ensure the internationality and legitimacy of these investments.


Visa Rules
Purchasing any property that is worth 1 million AED or more grants the owner a residency permit, and the UAE has lately introduced of a 10-year residency visa for investors and specialists.
There are many other advantages that make UAE a solid choice for investing, like competitive power prices (Water, Electricity, and Oil) and a maximum customs fee of 5 %, the lowest in the region. Add to that the availability of labor and competitive wages within a regulations frame that ensures transparency between the employer and the employees, and lastly the ability to discover new partnerships with local investors or those in the GCC area.